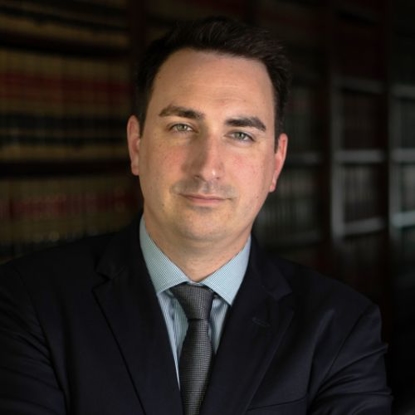 D. Scott Monroe
Founding Attorney
Bio
D. Scott Monroe, Esq. is an award-winning criminal defense attorney and has received numerous awards throughout the years.
Award-Winning Representation
In his career as a criminal defense attorney, Mr. Monroe has never lost a trial and has been rated by the National Trial Lawyers Association as one of the Top 100 Criminal Trial Attorneys in the country. He specializes in both State and Federal criminal defense and has built a reputation for being one of the best criminal defense attorneys in the State of Florida by establishing a firm that provides second-to-none service, client satisfaction, and the best results possible for its clients over financial gain and profit.
Mr. Monroe's philosophy has always been quality over quantity in every aspect of his law practice. Mr. Monroe and Monroe Law, P.A. will always put the quality of their services ahead of the quantity of cases they take. In order to provide more time, attention, and resources to each of his cases, Mr. Monroe intentionally keeps his case count low. Mr. Monroe understands that his clients only have one case; that is the only case they care about, and that's how it should be. Thus, he has developed a business model different from other firms, one where he is able to treat each case as his only one and allocate whatever time and resources are needed to provide elite legal representation.




Available Whenever You Need Him
Mr. Monroe is passionate and relentless about providing his clients with the best outcome possible and doing whatever he can to accomplish his client's goals. This zealous dedication to his clients has carried him through an award-winning career. His personalized client service is second to none and he will always make himself available for you.
Mr. Monroe founded this firm on the basis that:
Every client would have access to him24/7
He would be there to help them through every phase of their case in and out of the courtroom
Every client would know that he works for them and not the other way around
He would take the time to explain all the evidence, the law, the pros, the cons, the possibilities, and the legal options to his clients
He would tell his client not just what they should do but why
Every case would be a collaboration with his client as part of the process
Mr. Monroe believes that the best way to defend you is to get to know you and make you more than a name on a piece of paper to the Judge and Prosecutor.
Put Experience on Your Side
Mr. Monroe began his career with the Jacksonville State Attorney's Office where he was the DUI Unit Prosecutor and Misdemeanor Supervisor for approximately two years while handling serious multiple-offender DUI cases and any cases that gained media attention. He continued his career as a felony prosecutor in Jacksonville and eventually became a Special Prosecutor for the State of Florida with the First Judicial Circuit in the Florida Panhandle.
As a DUI Defense Attorney, approximately 80% of the first-time DUI offenders Mr. Monroe has represented have either had their cases dropped entirely or had their DUI reduced to a Reckless Driving charge. That is why Attorney and Practice Magazine has awarded Mr. Monroe as one of the Top 10 Best DUI Defense Attorneys in Florida. In 2019, Mr. Monroe was given the distinguished award of Top 1% Best DUI Defense Attorneys in the country by Premier Lawyers of America.
Mr. Monroe also specializes in drug possession and drug trafficking cases and has been so successful in this area that Premiere Lawyers of America rated him as one of the Top 1% Drug Trafficking Defense Attorneys in the Country.
He has also been designated part of the Top 1% Best Criminal Defense Attorneys for:
General Criminal Defense
DUI Defense
White Collar Crime Defense
Drug Possession & Drug Trafficking Defense
Mr. Monroe is here for you and whatever you may need. He invites you to contact him at (904) 507-6194 for a free and personalized consultation either in person or over the phone.