One of Florida's Most Awarded DUI Defense Law Firms If you've been arrested for DUI in Florida, you only have 10 days to stop the automatic suspension of your driver's license. We have the time, the skill, and the experience needed to protect your rights.
Top 10 Attorney: 2024 Member

Lawyer of the Year 2021-2023

Best DUI in Jacksonville Since 2020

Top 10 DUI Defense Since 2018

Top 1%: DUI Defense
Jacksonville DUI Lawyer
It can be a horrible feeling for a driver when they see the flashing red lights of a police car pull up behind them. Suppose the driver's blood-alcohol content (BAC) levels are 0.08% or higher. In that case, they face criminal charges with driving under the influence (DUI). There are a whole host of negative consequences that come if these DUI charges lead to conviction. Everything from steep fines to suspending a driver's license, skyrocketing insurance rates, and perhaps even jail are possibilities. But there is more hope than defendants may realize. Our Jacksonville DUI lawyer can help you fight the criminal charges.
Should I Get a Lawyer for a DUI in Florida?
Hiring a lawyer for a DUI charge in Florida is strongly recommended. The intricacy of the FL law and the potentially severe consequences make it advisable to have legal representation.
If arrested for drunk driving in Jacksonville, contact an experienced DUI lawyer in Jacksonville, FL, as soon as possible. Our defense attorneys can help you understand your criminal charges, develop a defensive strategy, and negotiate with the prosecution on your behalf.
Call our law office at (904) 507-6194 or use our online contact portal to request a free consultation. Consultation by video conference is available. We serve all of Duval County.

I would like to thank Scott Monroe for everything he has done for me. I had a high profile case and he knew exactly what to do!

I called Mr. Monroe around 9 p.m. and left a voicemail, and he immediately called me back. He went above and beyond to keep me safe and I felt like he truly cared about me as a person.

Scott Monroe is the best criminal defense attorney in Jacksonville, Florida. There were many difficult times throughout the process, in view of the serious accusations, but Scott and his team never quit!

Mr. Monroe was incredibly responsive and took time to explain every step of the process with me. He always returned my calls. His unique work history allowed him to attack my case from all angles.
Defendants may feel there's no way out if their BAC levels are at 0.08%. It's quite likely that this is just what the District Attorney's office wants them to think. But what an experienced Jacksonville criminal defense lawyer knows is that there are several plausible reasons that a BAC test may produce inaccurate results.
It's even possible that the stop and test itself may fail to pass constitutional muster.
Can a First-Time DUI Be Dismissed in Florida?
Suppose it is your first time DUI offense, and you did not cause any accidents or damages; in that DUI case, the judge might be willing to entertain a lowered or dismissed criminal charge. However, the judge will likely not be lenient if you face your second or subsequent DUI criminal charge.
How Likely is Jail Time for First DUI in Florida?
A first DUI conviction in Florida can result in up to six months in jail. However, it's possible to have no jail time.
Other penalties for a first DUI conviction in Florida include:
A fine between$500 and $1,000
A mandatory 50 hours of community service
The possibility of losing your driver's license for up to six months
A total period of probation and incarceration not greater than one year
Jail time for a DUI in Florida depends on a case-by-case basis. However, it's not mandatory on a first time DUI offense.
Factors that can increase the penalties for a first DUI conviction include:
A BAC over 0.15
A minor in the vehicle
Refusing a breath test
Four Ways To Fight a DUI Charge in Florida
Here are four possible paths to contesting a DUI charge under Florida law:
The Stop's Legality
A Jacksonville police officer cannot randomly pull over any car they want to unless it's a designated sobriety checkpoint. They need to have a credible reason to believe the driver is intoxicated or at least in violation of another law. If a driver rolled through a stop sign too casually or allowed their vehicle to cross the center line, that would qualify as reasonable suspicion.
The legal standard for reasonable suspicion is not high, and it's possible that the stop was legal. But it's important for defense counsel to at least challenge the state to produce its reasons for even making the stop to begin with.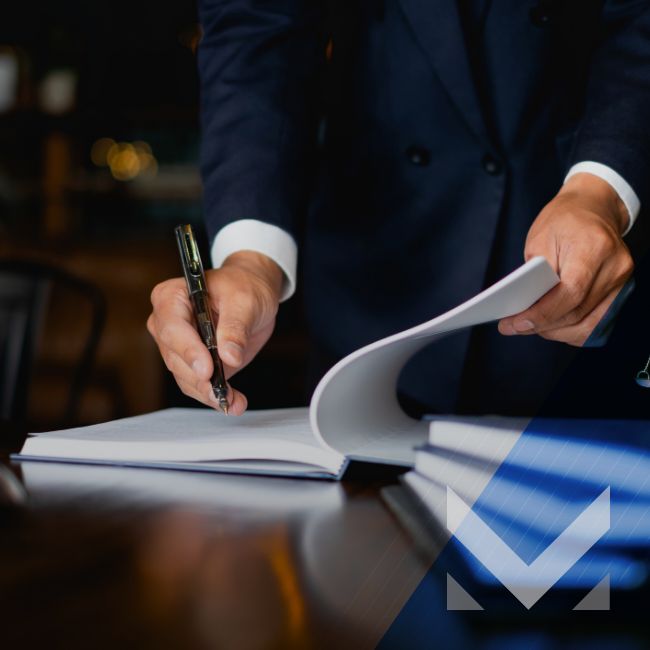 What Sets Us Apart From The Rest?
Monroe Law, P.A. is here to help you get the results you need with an award-winning team you can trust.
Boutique Defense Strategies

We tailor custom defense strategies for each client's unique situation.

Former Prosecutor on Your Team

We have experience on both sides of the courtroom.

24/7 Help Available

Don't hesitate! Give us a call whenever you need legal help.

Free Consultations

Get started on your award-winning defense with a free consultation today.